Revelation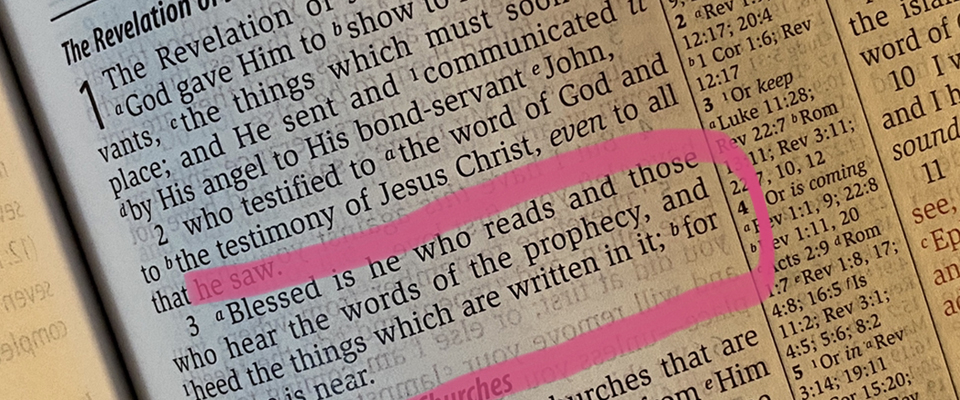 The Revelation of Jesus Christ through the apostle John is a letter to us about living today--we will find ourselves in each letter to the seven churches. It is also a book about times coming soon: the End Times. Revelation is a book of symbols but we don't have to be mystified by it. In fact, Jesus tells us that we are rewarded for reading it (Revelation 1:3).
Check out the video version of Revelation on our YouTube channel.
Rewards for Believers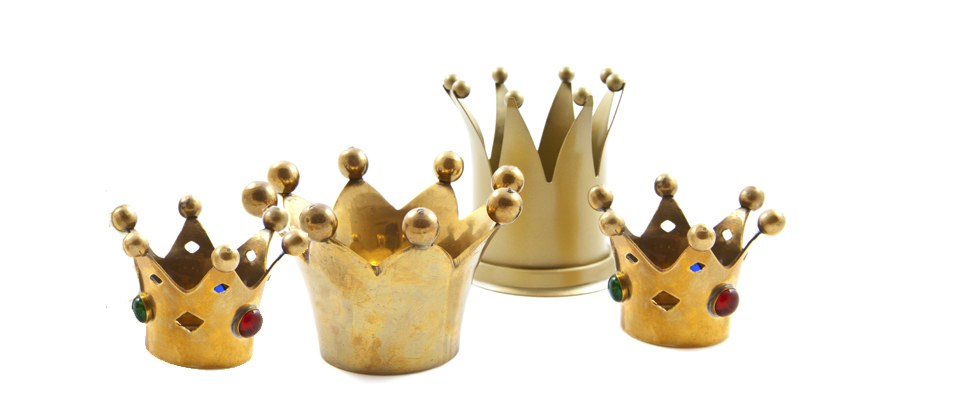 Salvation is given freely to us through the sacrifice of Jesus Christ for the forgiveness of our sins. But we show our faith through our works. We can't help but do works (everyday action), but some of these are for our own satisfaction and some are for the glory of God. Paul wrote to the Christians at Corinth, "For no other foundation can anyone lay than that which is laid, which is Jesus Christ. Now if anyone builds on this foundation with gold, silver, precious stones, wood, hay, straw, each one's work will become clear; for the Day will declare it, because it will be revealed by fire; and the first will test each one's work, of what sort it is. If anyone's work which he has built on it endures, he will receive a reward." This series discusses just what kind of rewards may be given to believers.
Attributes of God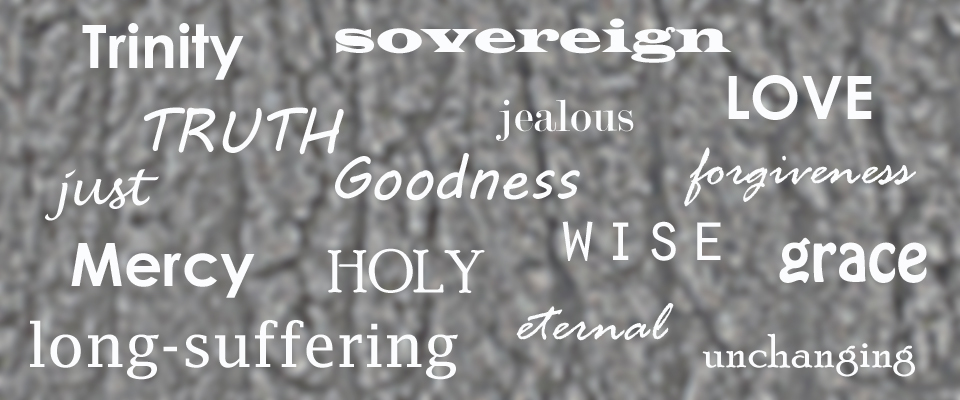 God is knowable and He wants to be known. The more Moses knew God, the more it stirred up a hunger to know Him even more. In Exodus 33:18 he cries, "I beseech You, show me Your glory." God's glory is the sum total of all His attributes, including those God cited in Exodus 34, such as mercy and grace, long-suffering, slow to anger, love, faithfulness, and wrath.
Romans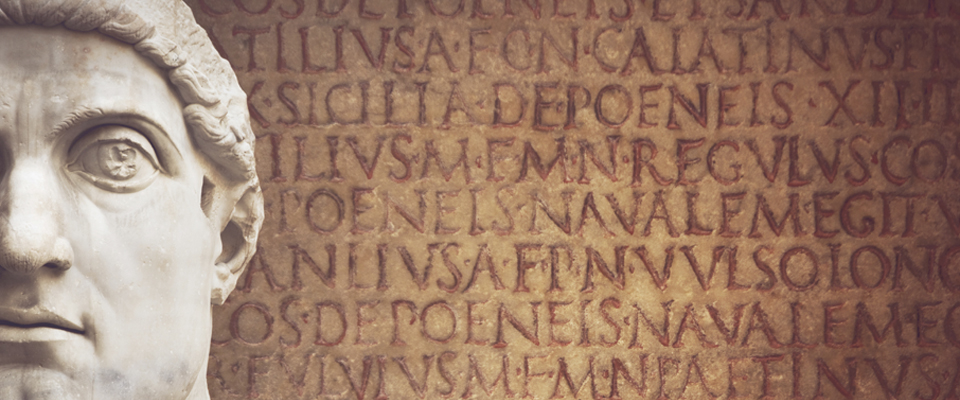 The Apostle Paul wrote to the Christians at Rome; his letter is recorded in the book of Romans. Paul was "set apart," called to share the good news. Why do we need this good news of the gospel? Paul first shows how the wrath of God is against our sinfulness and ungodliness, making his case in the first several chapters. But he goes on to show that there is hope because through Christ, we can be declared righteous. Having been justified, Paul exhorts us to walk according to the spirit, first by transforming our minds. This is one of the most important concepts relating to Christian living found in the entire Bible. Learn about it in this Bible study on the book of Romans.
Money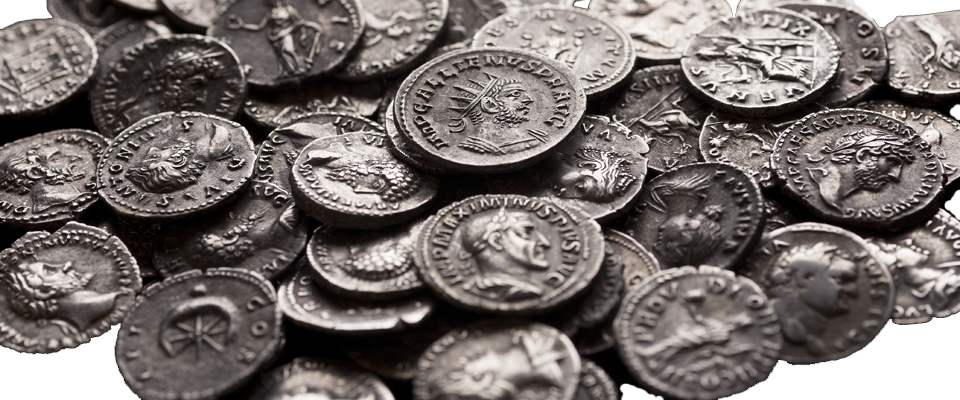 What does the Bible say about money? Does Jesus want you to be rich? Is money evil? How should you and your spouse handle your money? Find out in these individual messages about money.
Christian Adventure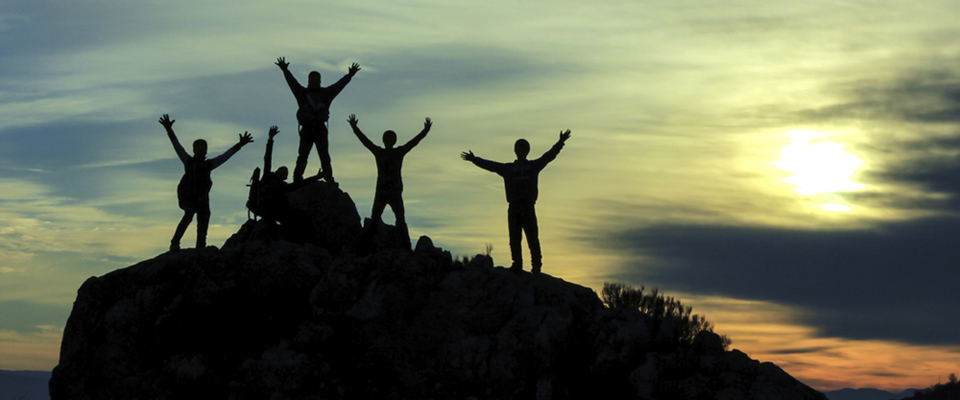 The Christian adventure is one worth living when you are living to glorify God, thanking Him for both trials and treasures, communicating with Him through prayer and worship, and seeking His will. Are you sure you are a Christian? This series starts off with how to know that you are. From there, you'll learn the five principles of listening so you can learn from those who are teaching the Word. You'll also learn how to know the will of God, how to make your prayer life more effective and meaningful, and much more.
These and other transcripts are available for several series. MP3 and WMA audio is available for all series listed in the Sermons pages (books of the Bible and topical studies).